Woodgrove Dental Clinic
About Your
Nanaimo Dentist
New Patients Welcome
About Woodgrove Dental Clinic
At our office, we ensure that patients receive quality dental care. Our office regularly attends seminars and conferences devoted to new treatments, new technologies and excellent patient care practices. Patient care is our top priority, and we are committed to your oral health and well-being.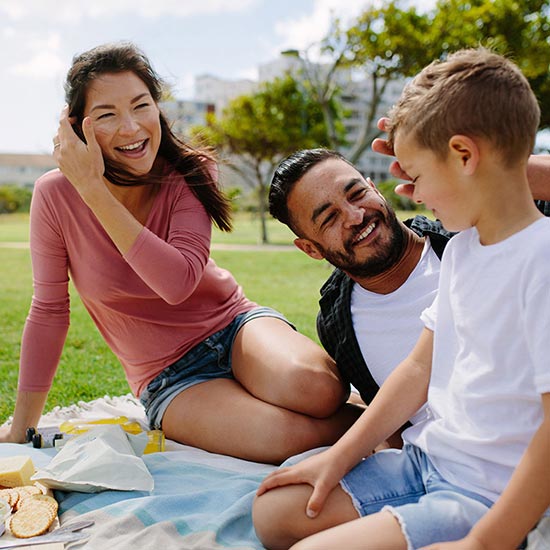 Meet Our Team
Meet Your Nanaimo Dentists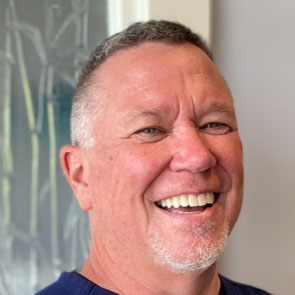 Dr. C.A. (Sandy) Thomson
General Dentist
Dentistry is Sandy's second career. He originally ran a boat building/repair company in Steveston, but wanted to feel more fulfilled. Dentistry was a prefect fit, for it allows him to work with his hands and build a long-lasting relationship with his patients. Sandy is passionate about dentistry and making a difference in peoples lives. He believes everyone has a right to have a healthy mouth and a smile they are proud of. He finds dentistry very rewarding, whether it is creating a beautiful smile, or helping a nervous patient overcome their fear, or taking someone out of pain and making an unhealthy mouth healthy.
Sandy graduated from UBC Dental School in 1995, and has owned Woodgrove Dental Clinic since 1996. He has strived to stay current with all the emerging trends and materials in dentistry. Whether it is simple fillings, invisalign, or total mouth rehabilitation. He is a faculty member at SPEAR Dental Education based out of Scottsdale, AZ.
When not in the office, Sandy spends time with his wife and two daughters, sailing, horse riding, hiking, and working around his mini ranch in Lantzville. He is currently working on restoring his old muscle cars and sailing as much as possible.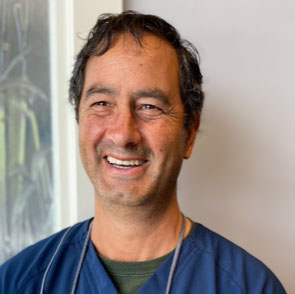 Dr. Rustin Abdurahman
General Dentist
Dr. Rustin  grew up in the lower mainland on a small hobby farm and after receiving his Bachelor of Science degree in Kinesiology from Simon Fraser University he attended UBC's dental degree program with Dr. Sandy Thomson, both graduating in 1995. After meeting his wife Rhonda, in Terrace, BC, they moved to Nanaimo where they raised their 4 children. Hockey, soccer, taekwondo, and playdates ruled the days for many years. During this time, Dr. Abdurahman also participated in many different continuing education courses and study clubs including a range of disciplines from orthodontics, root canals and dental surgeries. His most impactful continuing educational experience was the Spear Education Faculty Club and helping Dr. Ed Murdoch mentor the Spear Education Club. "Dr. Frank Spear and Spear Education are world class. My experience there elevated my diagnostic and clinical skills to a level which allows me to treat even the most challenging cases with confidence."
Outside of dentistry, Dr. Abdurahman's time is spent kiteboarding, surfing, mountain biking and having fun in the beautiful, outdoor playland on Vancouver Island.
Fees & Insurance
Our Fees & Insurance Options
We direct bill insurance and offer affordable fees based on the BCDA fee guide.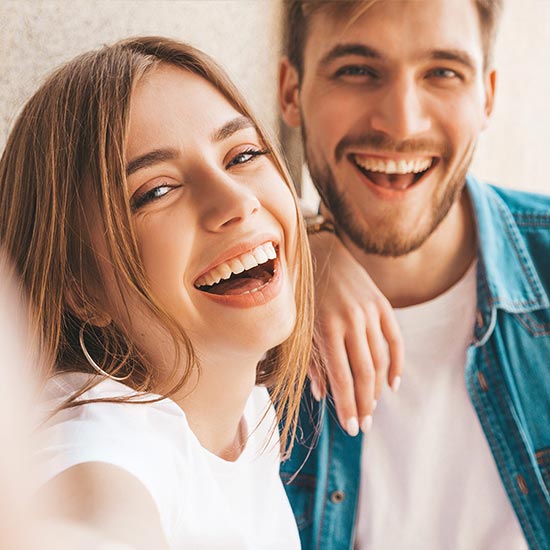 New Patients Welcome
Take Care Of Your Oral Health & Book Your Dental Hygiene Appointment Today