Woodgrove Dental Clinic
Restorative Dentistry in Nanaimo
New Patients Welcome
Restorative Dentistry
When your teeth are damaged, you need a strong, durable solution to restore your confidence in your smile. We offer comprehensive restorative dental procedures to fix and replace cracked, chipped, fractured, or missing teeth. Strong, healthy teeth play a large role in our daily lives, from enjoying food to speaking comfortably, and restorative treatments can help you get back to that quickly.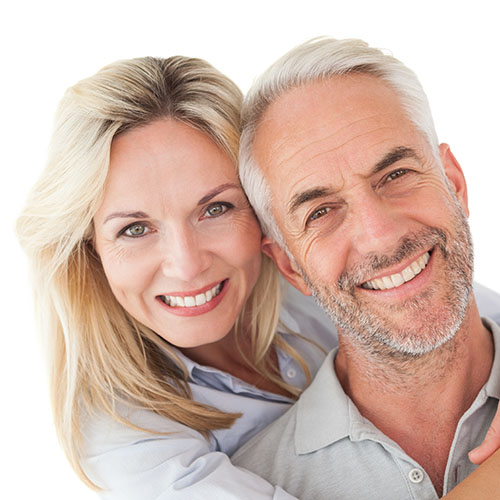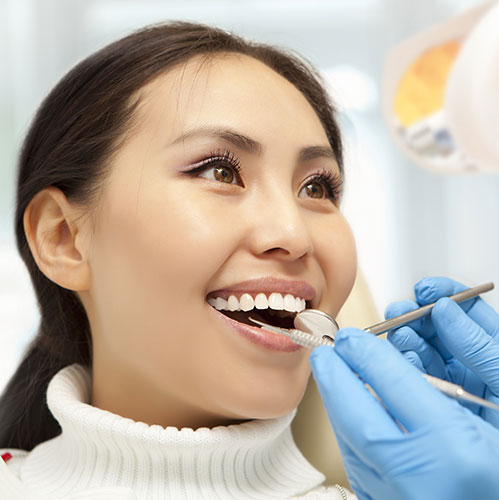 Restorative Dentistry
Dental Bonding
Dental bonding is an ideal treatment for minor fractures or chips to teeth. Our dentists apply a composite resin to your teeth to match the natural colour and seal the problem area. Composite resin can be shaped to fill an area and create a natural or improved shape. Tooth bonding is also commonly used as a cosmetic alternative to veneers and crowns.
Restorative Dentistry
Dental Bridges
Dental bridges are permanent dental devices that are used to replace missing teeth as an alternative to partial dentures. A dental bridge offers both a practical and attractive solution to replace one or more teeth, so you can eat and speak with confidence. The bridge is made up of several pieces that are fused together to create the perfect fit for your mouth.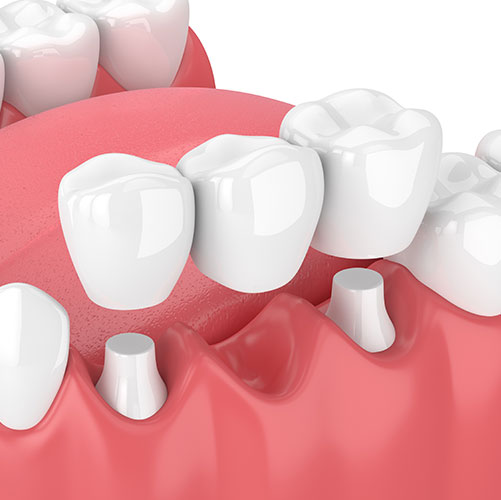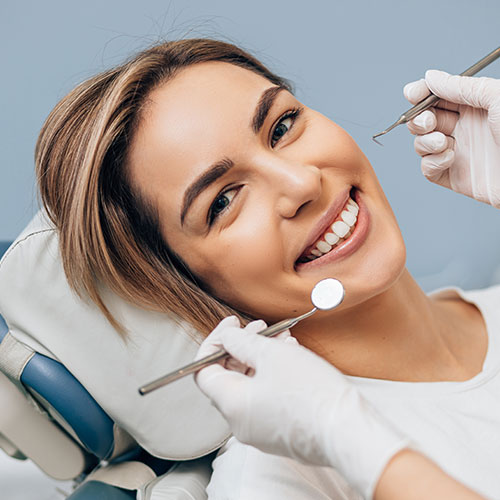 Restorative Dentistry
Dental Fillings
Cavities can develop in your teeth at any age, which is why good oral hygiene is essential for everyone. When cavities do appear, our dentists will recommend fillings to prevent further damage. We use composite resin or silver amalgam materials for dental fillings. The composite resin is long-lasting and natural-looking, making it a popular choice for front teeth. Amalgam is a durable material that is metallic in colour and is often chosen for back teeth and molars because it is the more affordable option.
Restorative Dentistry
Inlays and Onlays
Inlays and onlays are attractive, permanent solutions for larger areas of tooth decay or damage. Both are made from natural-looking composite resin and are designed to restore your teeth to their natural function. If you have tooth decay, our dentists will discuss inlays and onlays as alternative solutions to fillings during your appointment.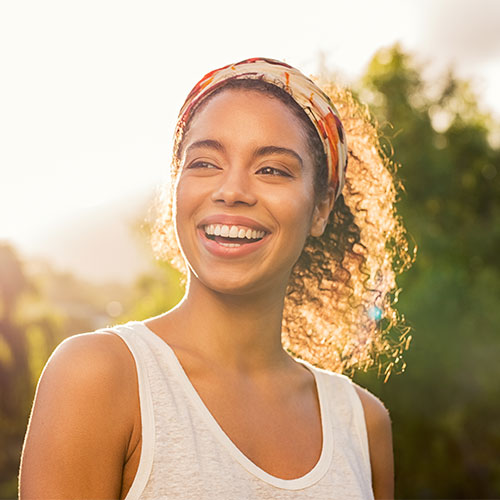 New Patients Welcome
Take Care Of Your Oral Health & Book Your Dental Hygiene Appointment Today